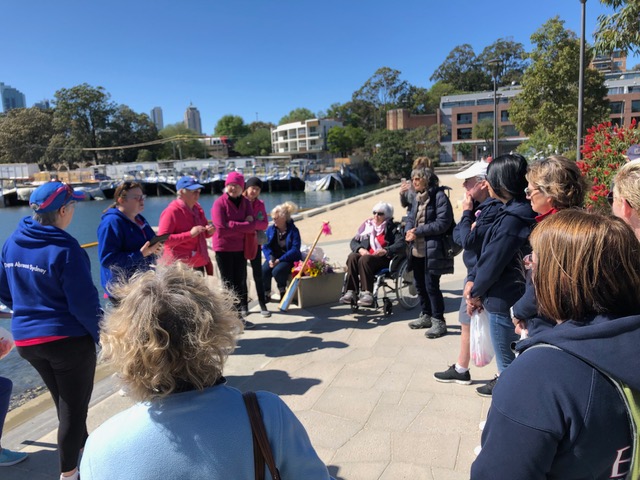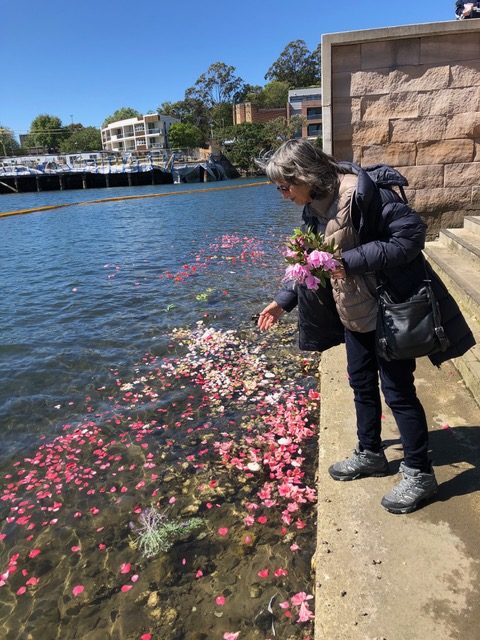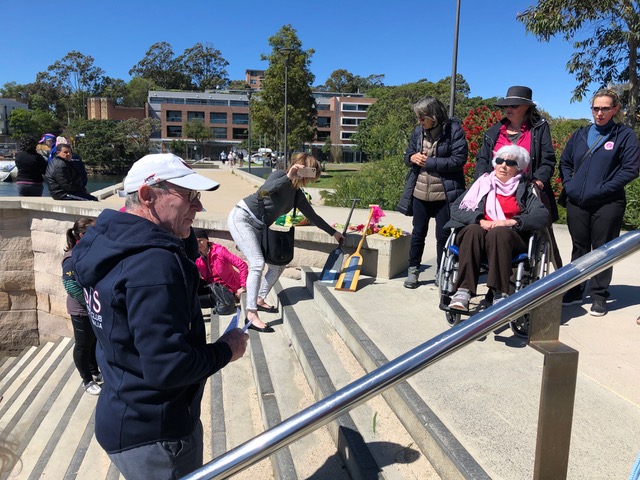 Wow, was it cold this morning…..back to winter. We had another very quick launch so grateful thanks go to Steve and David and Angela and Fred ( friends of Lorraine). Without their help we would still be there. We were on the water at 7.15!!!George was, once again, our sweep and Carmel (who is nursing a broken foot!!) had written a programme for us (approved by George). Janet was welcomed back and she is going great guns.
Unfortunately, Pearl was unwell so not able to coach. Happy Birthday to Colleen as well….a little belated but better late than never. The wind came up during the session so it was hard work for everyone, but it was handled well. Our pause paddling has improved so that's good and our fitness is also slowly improving. Nice to see people getting the catch at the start of the stroke. Well done everyone. We thought we would be back at the ramp 10 minutes early but the wind had other ideas…..we eventually got there!
We had our "flowers on the water" for Eva, attended by her family and members of East's Dragon Boat Club. Bernadette read a eulogy written by Nicholle (who unfortunately is unwell) and Steven Davidson told us about Eva's time with Easts. An amazing life! Vale Eva.
Vicki.